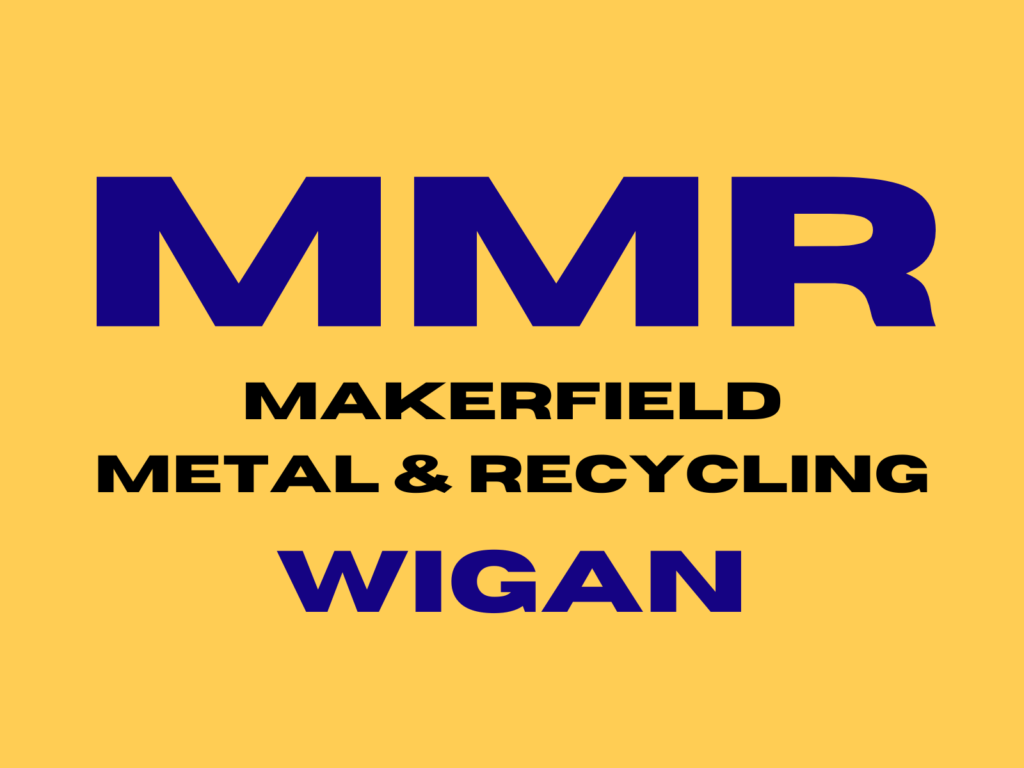 Scrap Metal Wigan: Explore Makerfield Metal & Recycling Ltd
Discover Makerfield Metal & Recycling Ltd
Makerfield Metals & Recycling Ltd, established in 2018, is a premier solution for scrap metal in Wigan. We leverage over 65 years of combined expertise from two generations of the Mears Family to provide exceptional outlets for a wide range of scrap metals.
Commitment to Value: Scrap Metal Wigan Services
At Makerfield Metal & Recycling Ltd, our commitment to delivering value in Wigan's scrap metal industry is unwavering. We engage directly with end users, consumers, and processors to ensure our customers consistently receive the highest market prices, regardless of the scrap grade.
Customer-Centric Services: Wigan's Scrap Metal Partner
Our focus on customer satisfaction sets us apart:
Prompt Collection: We offer swift collection services using our dedicated vehicles.
Transparent Weighing: All metals are weighed in front of you during collection, maintaining complete transparency.
Immediate Payment: Payment is processed immediately upon collection, often before our vehicle leaves your premises.
Nationwide Reach: Our services extend across the UK, including areas like Scotland, Norfolk, London, and the West Midlands.
Secure Storage Solutions for Your Scrap
For our valued long-term customers, we provide secure storage solutions, ranging from roll-on roll-off containers to secure containment options. These facilities ensure the safe and secure storage of all your Ferrous, Non-Ferrous, and Battery scrap.
Comprehensive Scrap Metal Services in Wigan
Explore the wide spectrum of scrap metals we handle with precision:
Ferrous & Steel: All grades of Ferrous and Steel scrap metals.
Non-Ferrous: Specializing in Aluminum Alloy Wheels (Clean & Contaminated), Aluminum Litho Sheets, Aluminum Section Scrap (HE9 & HE30), and Pure and Hi-Grade Aluminum Scrap.
Copper-Based Scrap: Covering Copper Tube, Brazier Copper, Scrap Motors, Alternators, and more.
Brass Scrap: Offering Mixed Brass, Heavy Brass, Brass Sheet Cuttings, and more.
Lead and Battery Scrap: Our fully licensed facility efficiently handles Lead and Battery scrap.
Stainless Steel: We cover Stainless Steel Grades 18/8, 321, 316, and Chrome Iron Grades 13% & 17% Chrome.
Convenient Payment Options for Scrap Metal in Wigan
Choose from various payment methods. We provide prompt on-site payment via electronic transfer directly into your designated bank account. Alternatively, we offer prepaid KYC cards for added convenience.
Legislation Compliance for Scrap Metal Wigan
Rest assured, we strictly adhere to recent government legislation that prohibits cash transactions for scrap metal. This commitment not only protects consumers but also upholds the integrity of the industry.
Experience Excellence with Makerfield Metal & Recycling Ltd in Wigan
Partner with us for all your scrap metal needs in Wigan and experience excellence in recycling.
Listing ID

:

6157

AUTOMOTIVE: Alloy Wheels + Tyres (each)

:

0

LOGISTICS

:

Collection Only

METALS WANTED

:

Alloy Wheels, Aluminium, Brake Discs, Brass, Bronze, Cables and Wiring, Copper, Electric Motors, Iron, Lead, Lead Acid Batteries, Nickel, Stainless Steel, Starters and Alternators, Steel, Tin, Titanium, Vehicle Wiring Loom, Zinc

AREAS COVERED

:

ENGLAND, Cheshire, Cumbria, Derbyshire, Greater Manchester, Lancashire, Merseyside, Norfolk, North Yorkshire, Nottinghamshire, Shropshire, Staffordshire, West Midlands, West Yorkshire, Dumfries and Galloway, Falkirk, WALES, Carmarthenshire, Conwy, Denbighshire, Flintshire, Gwent, Gwynedd, Monmouthshire, Wrexham

TRADING NAME

:

Makerfield Metal

CONTACT NAME

:

Greg Mears