Scrap Car Buyers
Find locations for Scrap Car Buyers near you. Try our scrap directory of verified Scrap Car Buyers in the UK. Contact dealers diectly using our useful maps.
Let buyers know you found them on Scrappie. Thanks!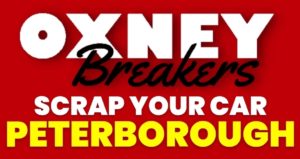 * USE REFERENCE: SCRAPPIE
FEATURED
* USE REFERENCE: SCRAPPIE
FEATURED
Scrap Car Buyers in the UK
Are you in the United Kingdom and looking to sell your scrap car? Look no further! Our comprehensive directory of Scrap Car Buyers in the UK is here to simplify your search and connect you with reputable buyers in your area. Whether you have an old car taking up space in your driveway or you're a business in need of vehicle disposal services, our map-based directory is your go-to solution.
Why Choose Our Scrap Car Buyers Directory?
Our directory spans across the entire UK, ensuring that you can find scrap car buyers in your specific region with ease.
We list only licensed and reputable buyers who follow strict environmental regulations, guaranteeing responsible vehicle recycling.
Maximise the value of your scrap car by comparing offers from multiple trusted buyers in your vicinity.
Many of our listed buyers prioritise environmentally responsible practices, reducing the carbon footprint associated with car recycling.
Navigate our interactive map to locate scrap car buyers near you. Filter by location, services offered, and customer reviews to make an informed choice.
How to Use Our Scrap Car Buyers Directory
Initiate your search by using the search bar or explore the map to find scrap car buyers in your local area.
Access detailed listings for each buyer, including their location, contact information, offered services, and customer feedback. Compare your options to select the buyer that best suits your needs.
Once you've identified a prospective buyer, reach out to them directly to discuss your scrap car and negotiate the terms of the transaction.
Ensure that your transaction aligns with environmentally responsible standards, ensuring the proper disposal of your scrap car and the receipt of payment for its valuable components.
By utilising our Scrap Car Buyers directory, you're not only streamlining your selling process but also contributing to responsible recycling practices and securing the best value for your scrap car.
Sell your scrap car in the UK with confidence. Connect with trustworthy buyers who prioritise environmental sustainability and offer competitive prices. Begin your search today to find reputable Scrap Car Buyers across the United Kingdom.
Need Scrap Car Prices?
COMPARE PRICES IN
…SECONDS