Spares Sellers
Find locations for Spares Sellers near you. Try our scrap directory of verified Spares Sellers in the UK. Contact dealers diectly using our useful maps.
Let buyers know you found them on Scrappie. Thanks!
* USE REFERENCE: SCRAPPIE
FEATURED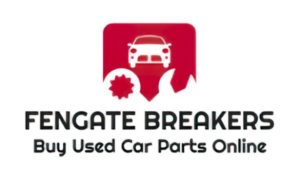 * USE REFERENCE: SCRAPPIE
FEATURED
Used Spares Sellers in the UK
Looking for quality used car spares and parts can be a daunting task, especially when you need reliable sellers you can trust. Thankfully, Scrappie is here to simplify your search for spares shops. Our innovative platform is a comprehensive business directory that connects you with reputable car dismantlers and car breakers across the nation. Say goodbye to the hassle of scouring the internet for hours. Scrappie brings convenience and reliability to your fingertips.
---
Finding Spares Sellers Made Easy
Scrappie is designed with you in mind – the savvy car enthusiast, the thrifty DIY mechanic, or anyone seeking cost-effective alternatives to new auto parts. With our user-friendly interface, you can effortlessly browse through an extensive selection of quality used car parts and spares from trusted sellers in your local area and beyond.
---
Unraveling a Network of Reliable Sellers
Our platform features a curated list of reputable car dismantlers and car breaker yards who are known for their commitment to quality and customer satisfaction. We understand the importance of procuring dependable auto spares, and that's why we handpick sellers who adhere to stringent quality standards. When you choose Scrappie, you're guaranteed to find genuine, well-maintained used car parts that meet or exceed your expectations.
---
A Seamless Search Experience
Searching for specific breaker yards has never been easier. With Scrappie, you can find the exact car parts you need. Whether you require a replacement engine, transmission, brake system, or any other component, our platform streamlines the process, saving you time and effort.
---
Trustworthy and Transparent Information
At Scrappie, we believe in transparency. Each listed seller on our platform provides detailed information about their inventory, ensuring you have all the necessary details to make informed decisions. Ask for product descriptions, condition ratings, and customer reviews to gauge the quality of the used car parts before making a purchase.
---
Seize the Opportunity to Save
Choosing used car parts from reliable sellers not only ensures quality but also helps you save significantly on your automotive repairs. Scrappie empowers you to access affordable options without compromising on performance.
When it comes to sourcing quality used car parts and spares, Scrappie is your ultimate destination. Our platform connects you with reputable car dismantlers and car breakers, offering a seamless search experience and peace of mind in your purchases. Say hello to a cost-effective and eco-friendly approach to maintaining your vehicle with Scrappie. Explore our directory today and find the perfect used auto part sellers to keep your car running smoothly for years to come.